Wawa, On The Way to Pukaskwa!
With our first night of camping on the books at Lake Superior Provincial Park (previous blog post), we were on our way to our second park, Pukaskwa National Park, pronounced PUCK-a-saw. My favourite Onatrio park I've visited to date! Keep reading to learn why.
The drive from our backcountry site to Pukaskwa was about 2 and a half hours and on the way you drive through the Municipality of Wawa. Although many people may just drive past without a second thought, there are 2 reasons why you should make a quick stop here. The first reason is to get a photo with the Wawa Goose. This 8 and a half meter tall steel Canadian goose is the largest monument of it's kind in the world and was built to mark the completion of the last link in the Trans-Canada highway. The second more practical reason we stopped was to pick-up groceries for our next few days of frontcountry camping. Wawa was the closest place with a major grocery store on our route. Unfortunately, due to COVID social distancing rules, Saturday was not a great time to stop by because there was a line outside the store and in the end it took us an hour to get groceries.
⭐ Tip: To pass the time if you find yourself stuck in a COIVD grocery store line in Wawa, play a game of "Spot the Goose". They use it to decorate all aspects of the town.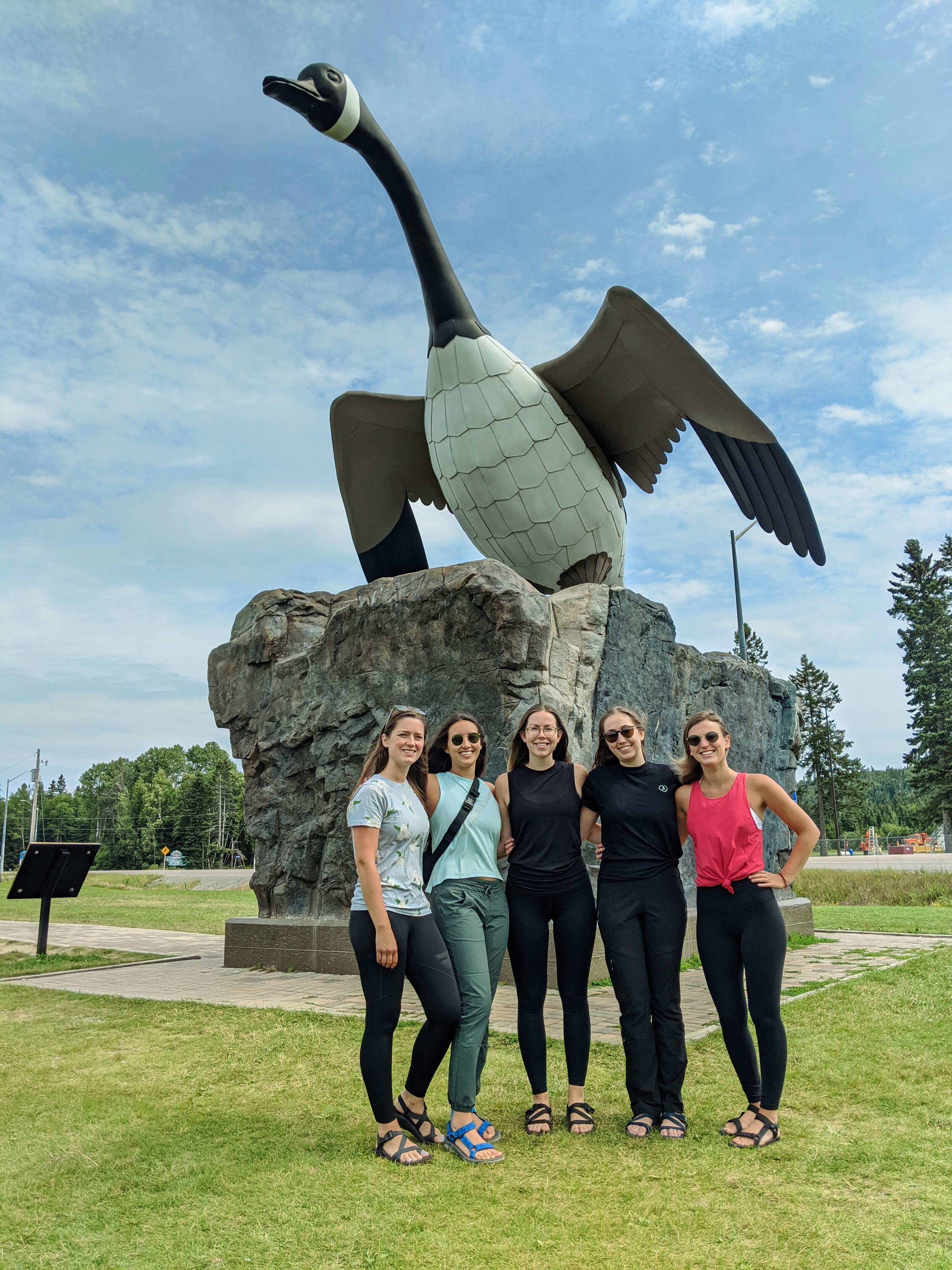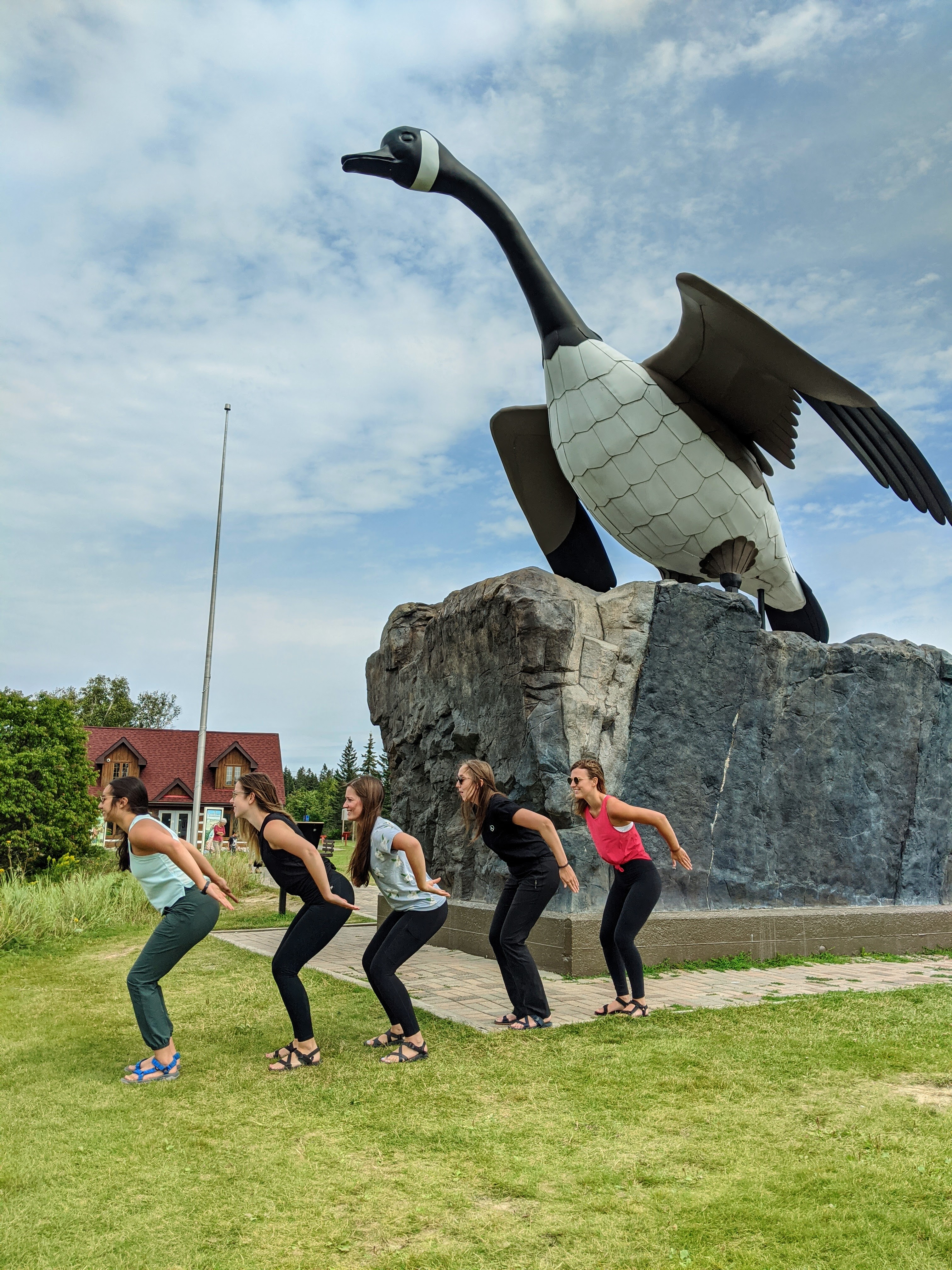 Side note: we are aware of how hilariously Canadian these photos are!
Frontcountry Camping, oTENTik Edition
We spent 2 nights in Pukaskwa National Park and managed to get ourselves one of the 5 oTENTik campsites. Usually there is a 2 night minimum for the oTENTiks but we called the park and they made an exception for us. Now, if you have never heard of an oTENTik and are trying to figure out the strange capitalization, you are not alone. I too had never heard of one but now that I've tried one I'd really recommend it if you're looking for a more comfortable camping experience.
An oTENTik is a cross between a tent, and a rustic cabin.The frame and floor are made of wood but the roof is made of a thick canvas. At Pukaskwa inside each oTENTik there are 3 beds, sleeping up to 6 people, a table and chairs, wood stove as well as electricity. Our favourite part was the BBQ, and included a propane tank, just outfront allowing us to make amazing burgers for dinner. These campsites are walk in only, but they provide each campsite with a wagon making the short walk from the parking lot with all your gear more manageable. They also provide food lockers just at the edge of the campsite as they are very strict about no food inside the oTENTiks at any time so as not to have a mouse problem.
⭐ Tip: oTENTiks are very popular so call/book early if you want to stay in one. We called 3 hours after they were made available and basically all of them were already booked.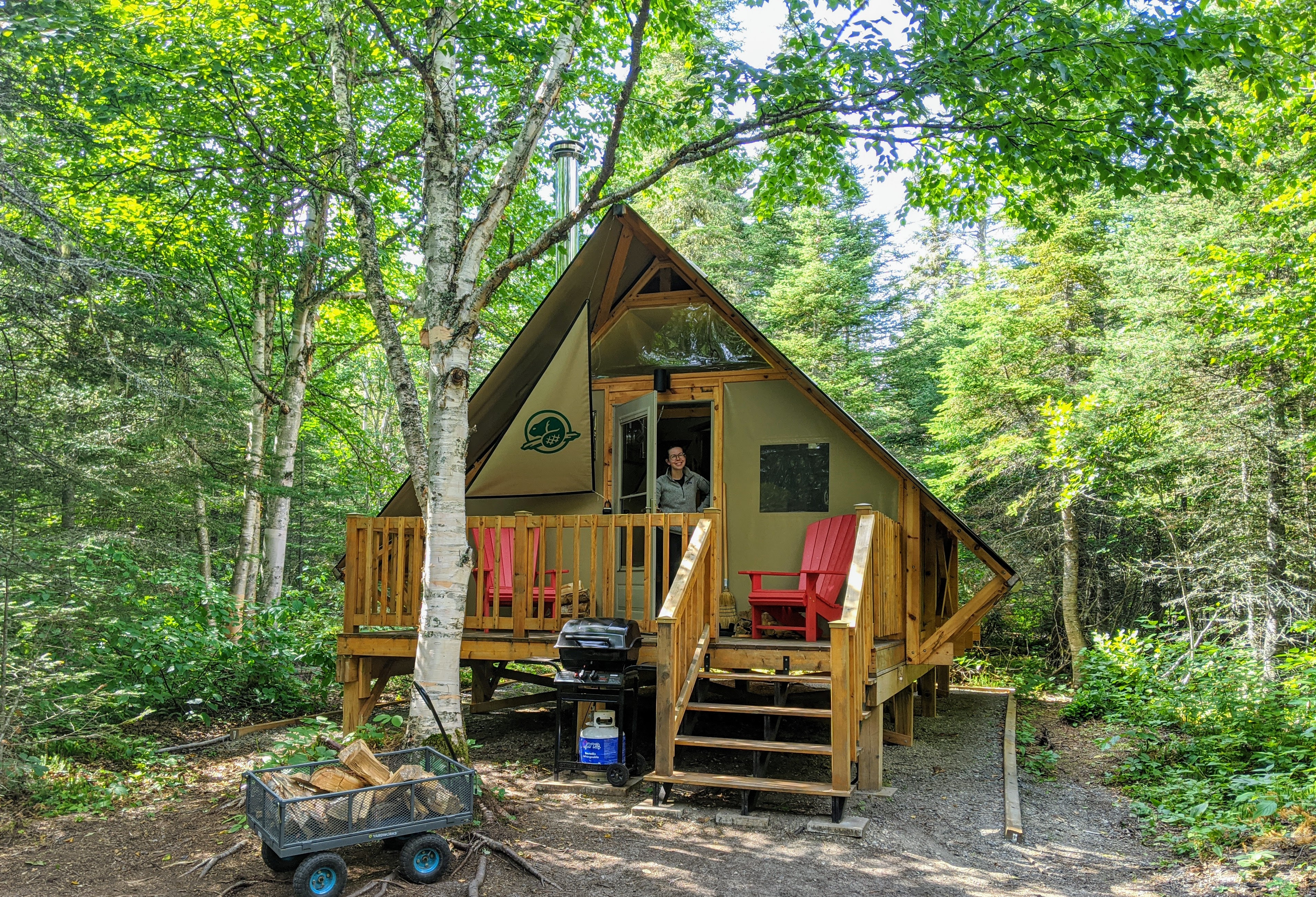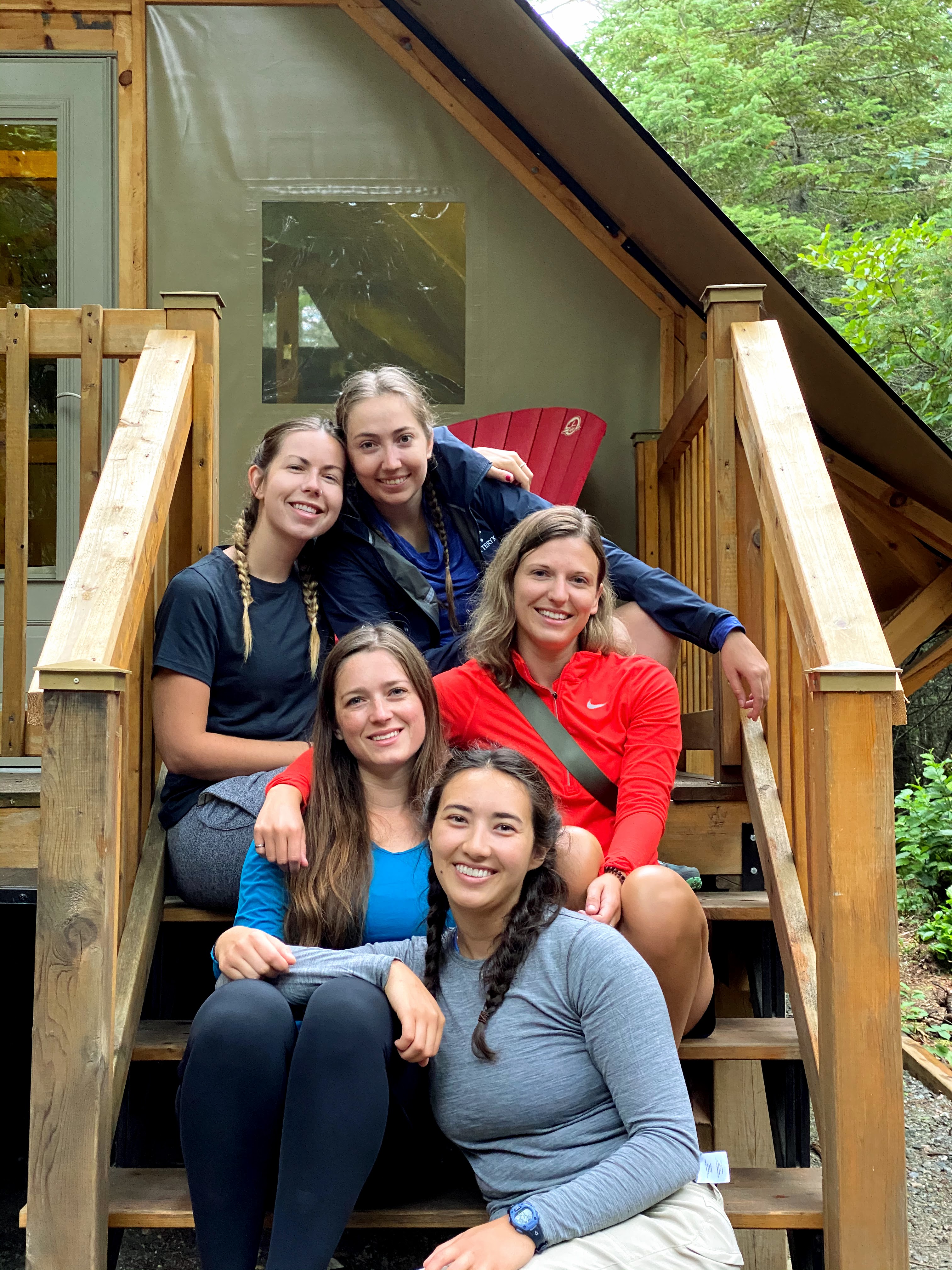 Manito Miikana Trail
After settling into the oTENTik, we wanted to go for a quick evening hike before sunset and were happy to see Pukaskwa had so many trails leaving right from the visitor's center. We decided on the Manito Miikana Trail as it was a shorter loop with multiple lookout points. To get to the trailhead from the visitor's center, we started on the Boardwalk Beach Trail which took us through a small beautiful beach on Horseshoe Bay. The Manito miikana Trail starts at the one end of this beach and requires you walk through the sand and over some small driftwood piles. The trail itself is a short loop and we completed it in about 50 minutes. This included ample time to take in the views and included our walk on the Boardwalk Beach trail. The terrain itself is a lot of up hill with lots of exposed roots, something we learned to expect from most Northern Ontario trails. Although the park isn't well known for this hike specifically the lookout points over the water are amazing and shouldn't be missed. finishing our hike on Horseshoe Bay was also a perfect way to end the evening. We all needed a quick dip to wash off the sweat from the hike.
Hike Details
Name: Boardwalk Beach Trail
Distance: 1.2km, 20 minutes
Terrain: Flat with 0.2km of boardwalk and the rest is a gravel path
Level: Easy
Trail Details
Name: Manito Miikana Trail
Distance: 2km return, 40 minutes
Terrain: Majority of trail is uphill with with exposed roots
Level: Moderate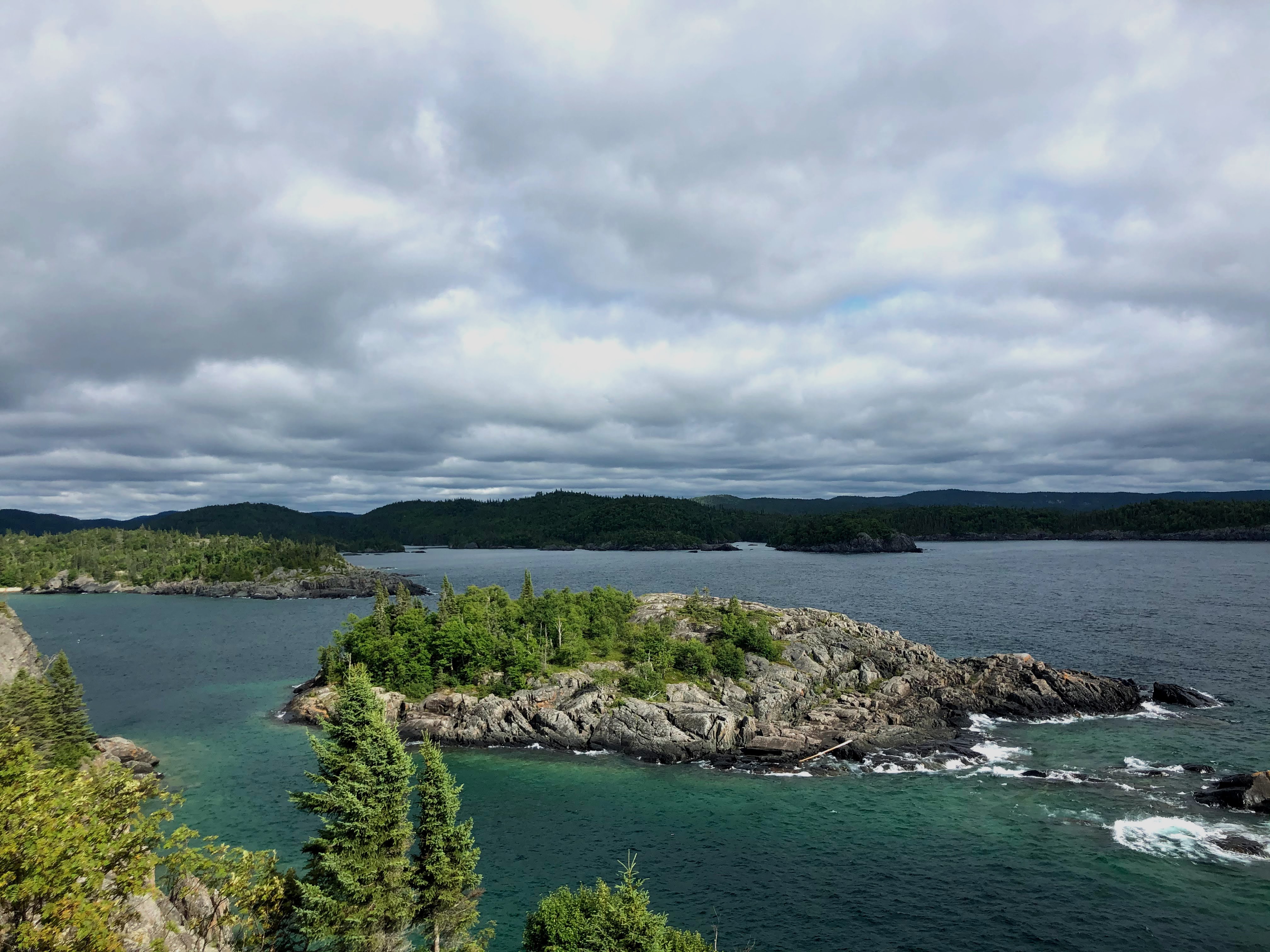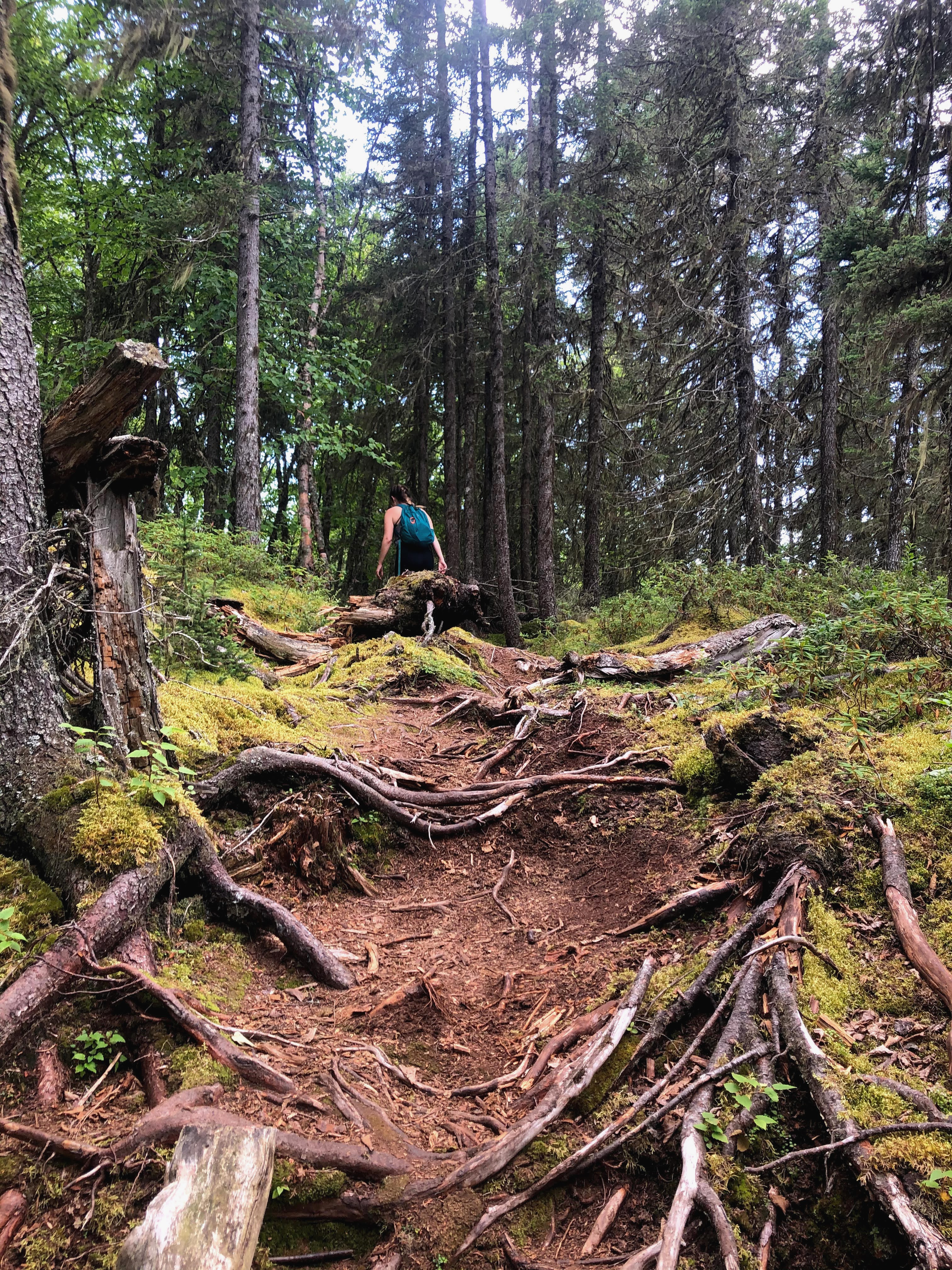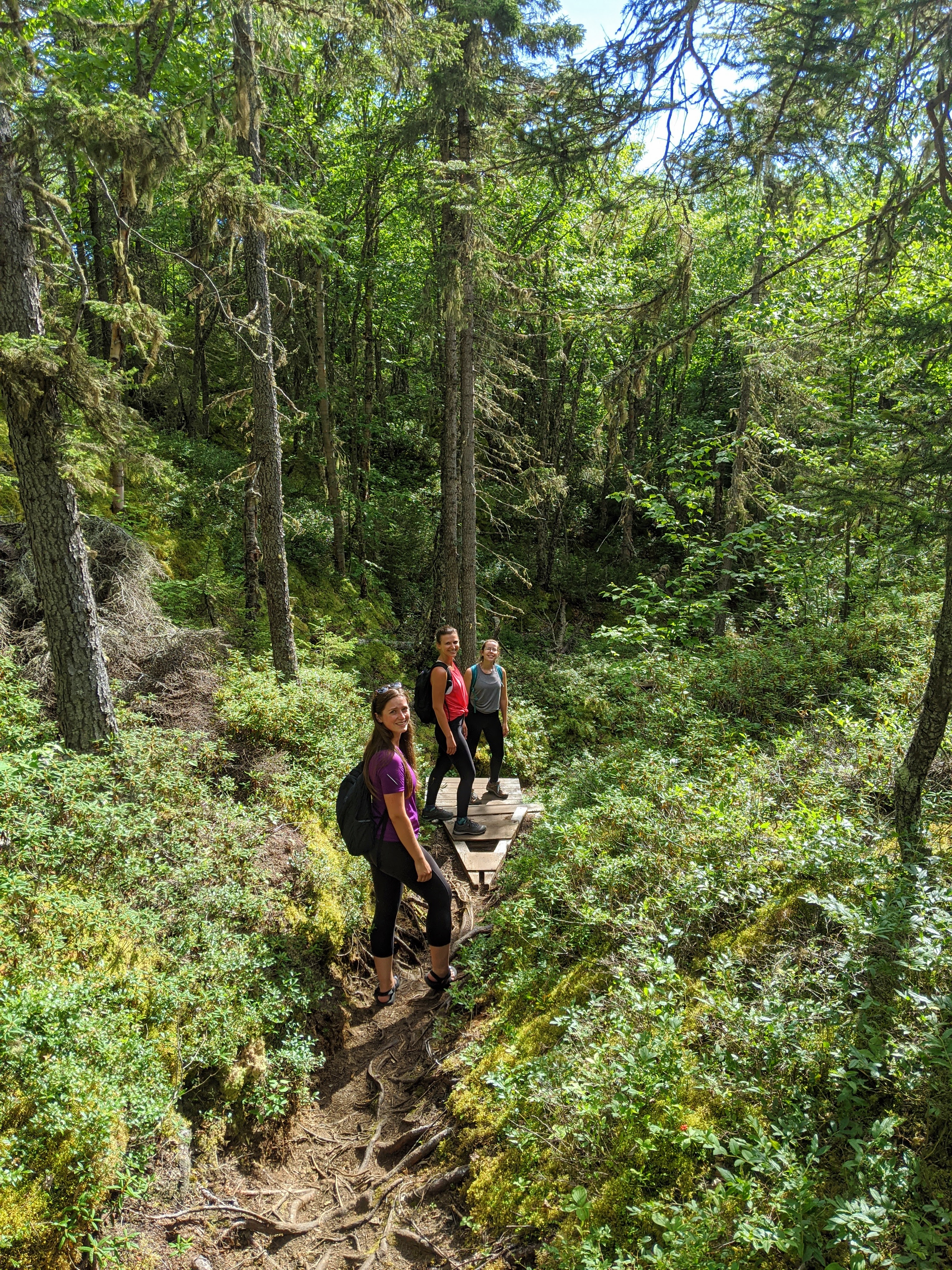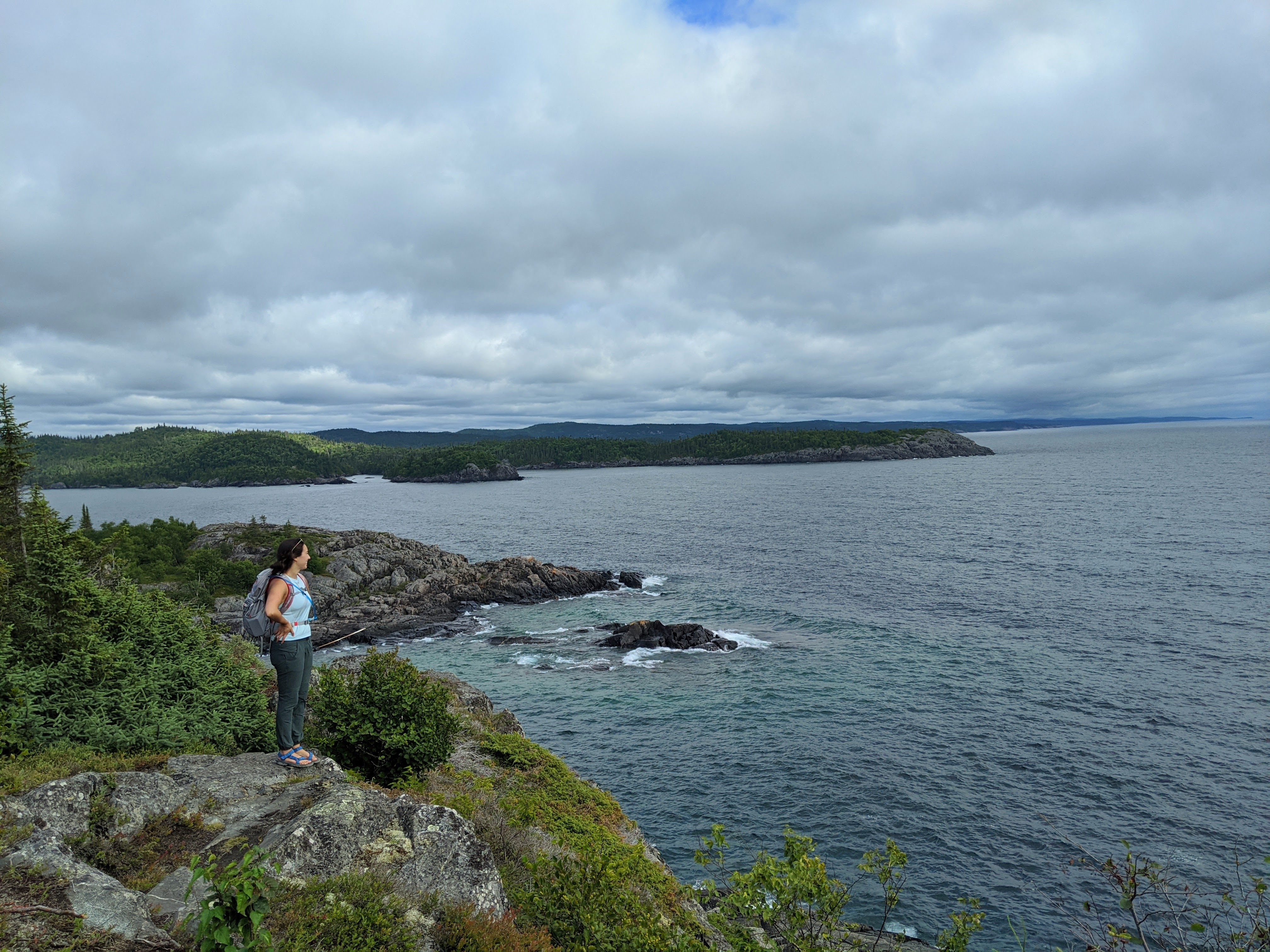 Hattie Cove Frontcountry Camping
TODO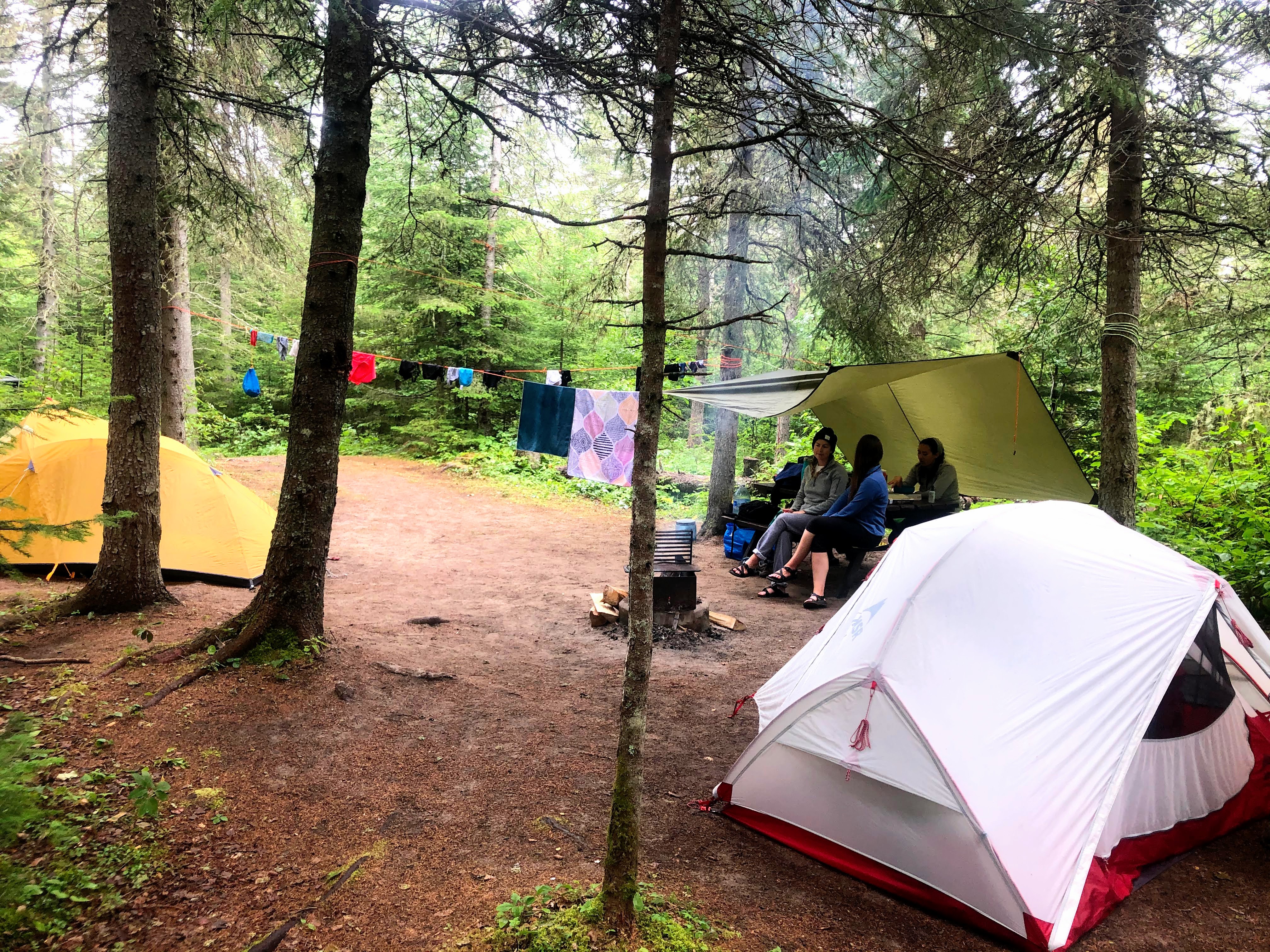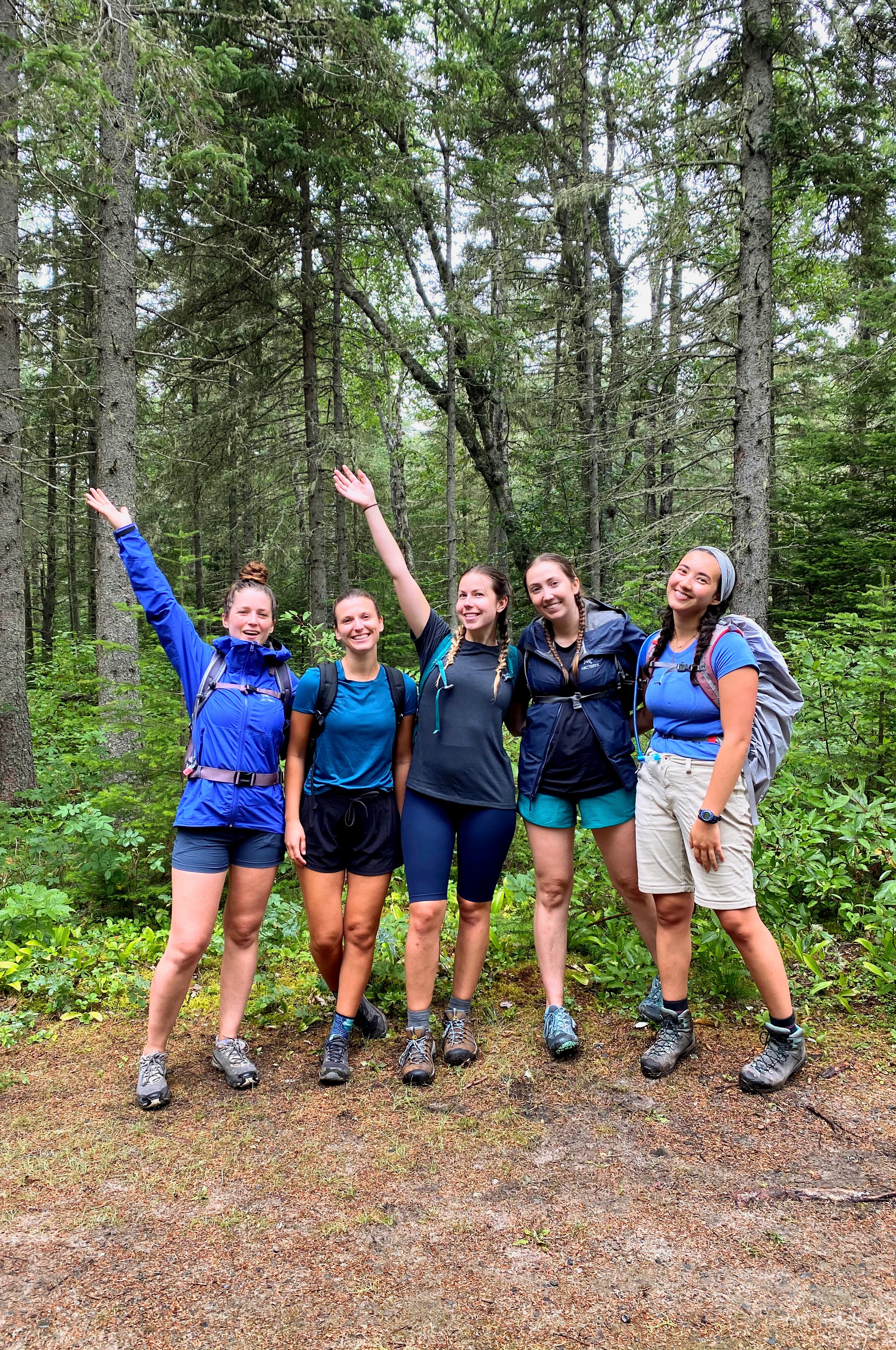 White River Suspension Bridge via the Coastal Hiking Trail
TODO
Trail Details
Name: The Coastal Trail - White Water Suspension Bridge Day Hike
Distance: 18km return to the suspension bridge, 5 hours and 20 minutes
Terrain: Boardwalk and dirt path, Mostly flat rugged terrain rocks and roots
Level: Moderate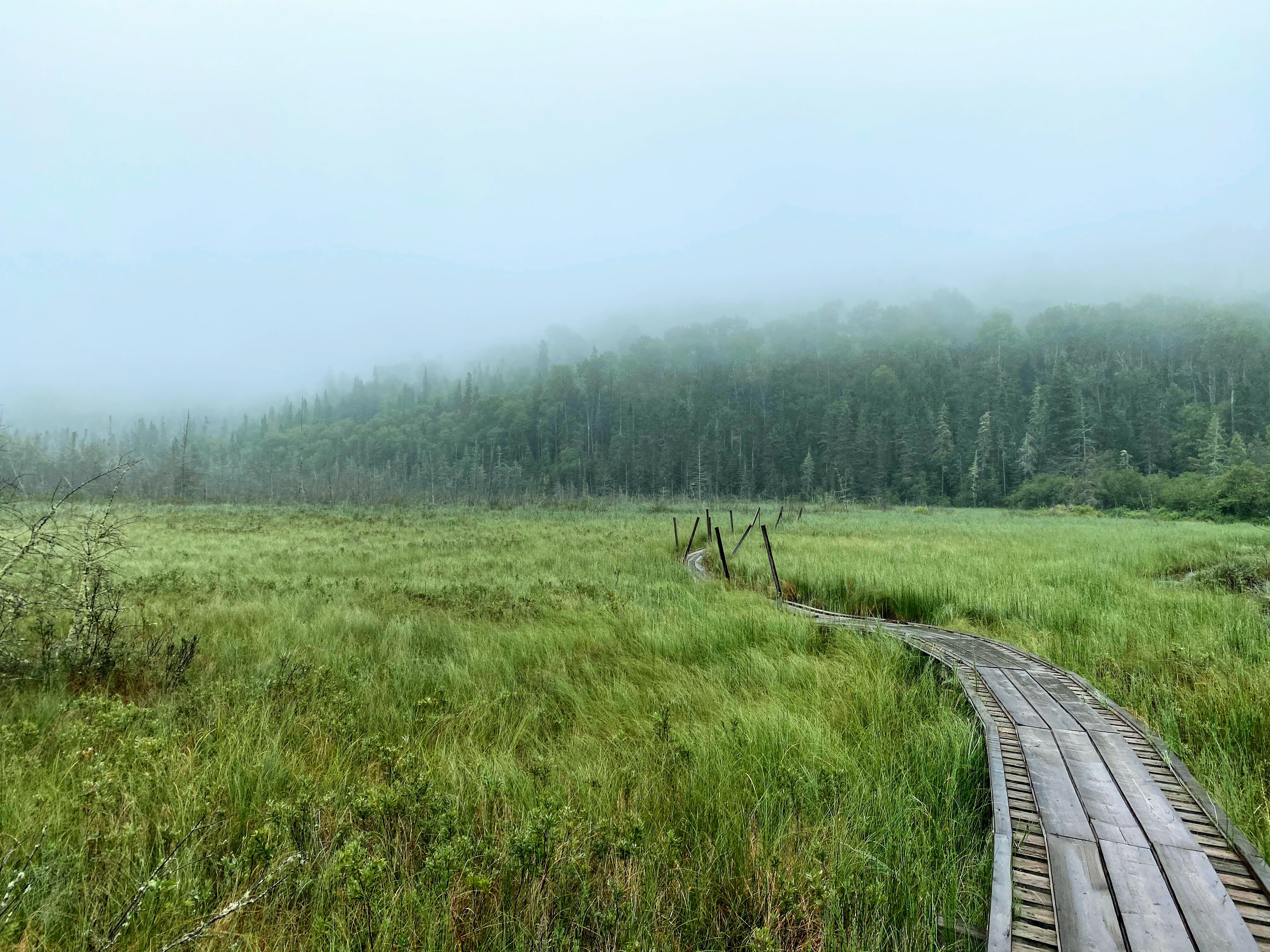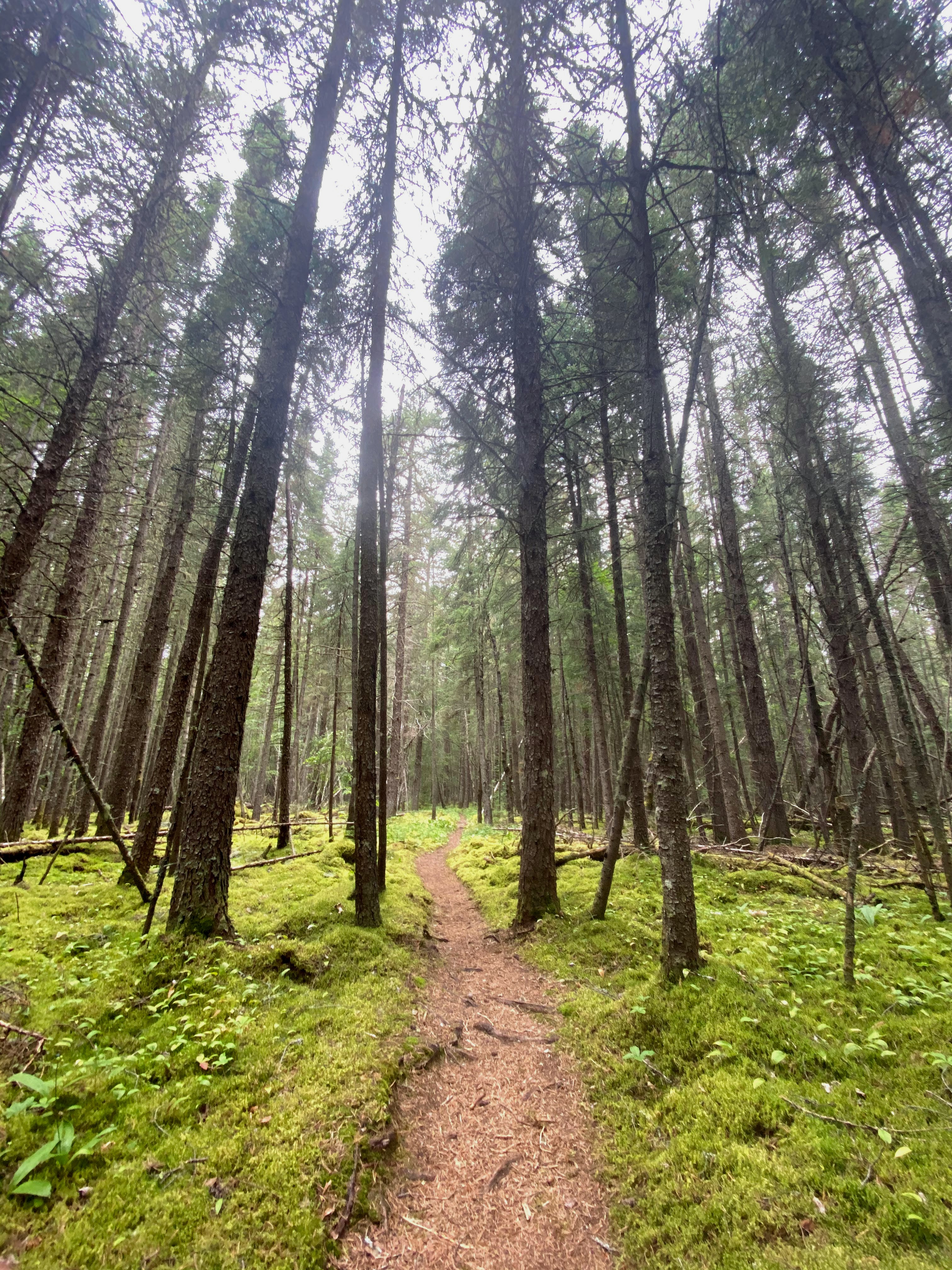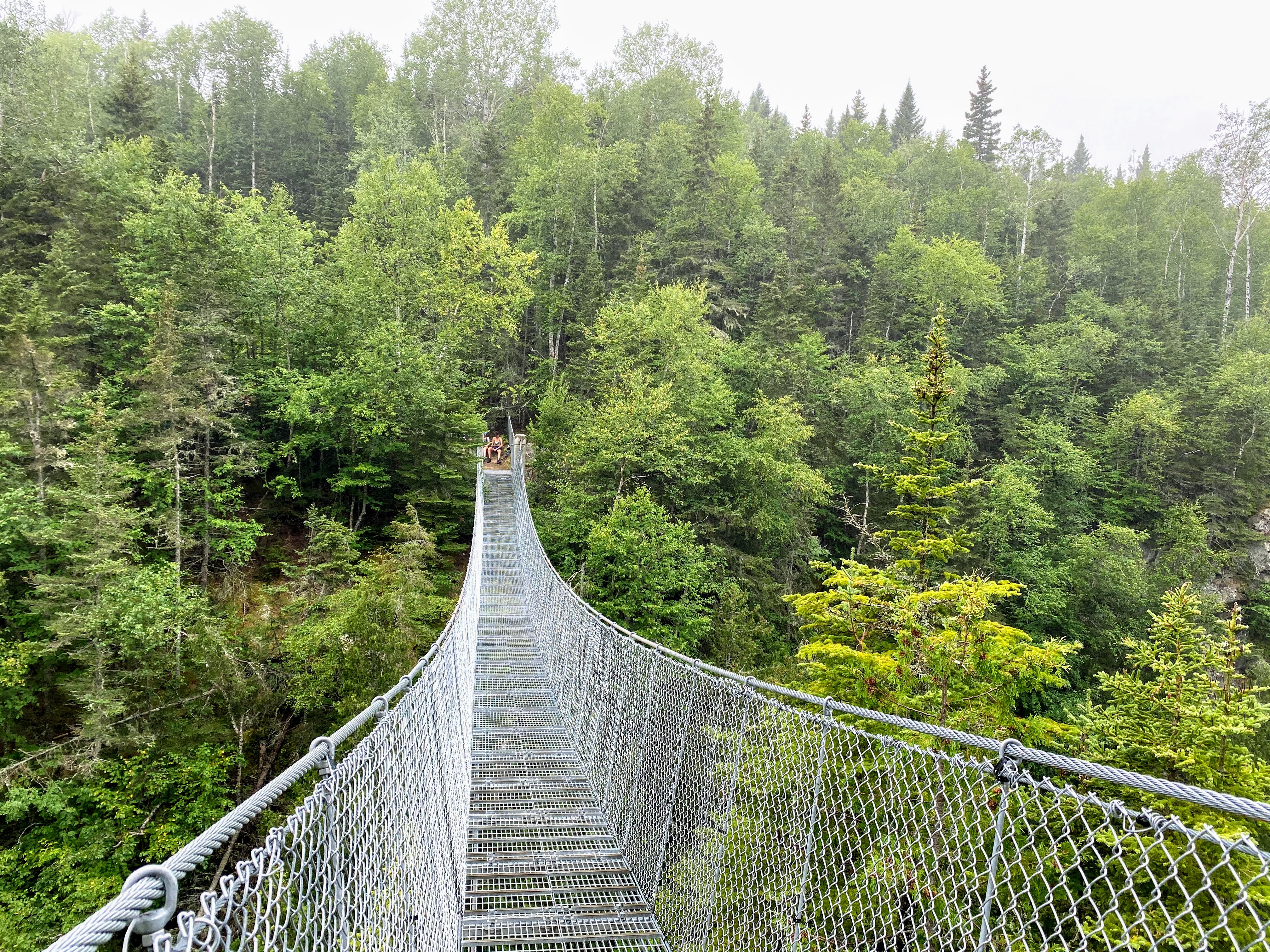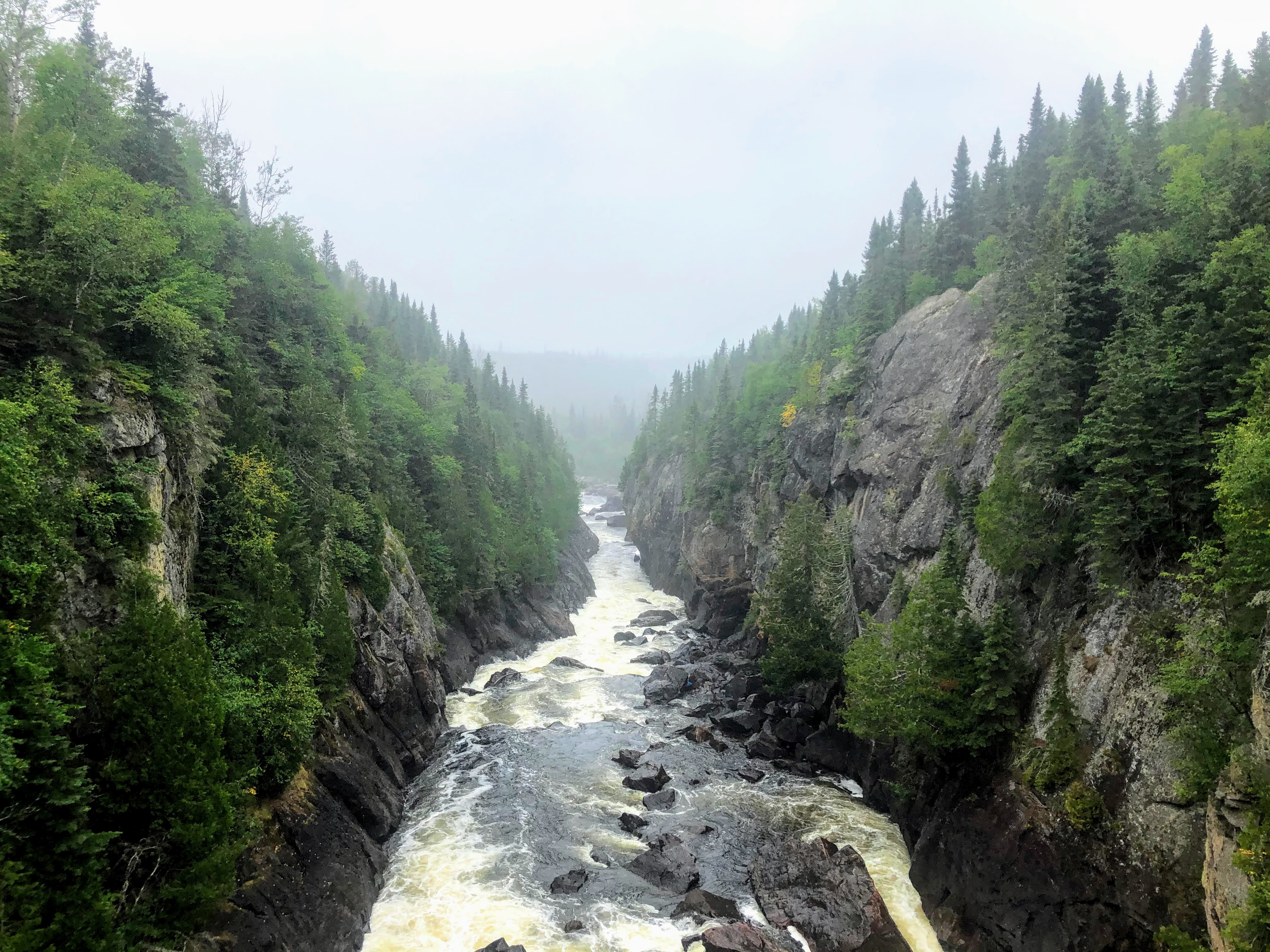 The Beach Trail
TODO
Trail Details
Name: The Coastal Trail - White Water Suspension Bridge Day Hike
Distance: 2km return, 1 hour
Terrain: Sandy path with driftwood logs
Level: Moderate